Donate to make a difference
Your donation will be deployed in providing a host of critical services for the people in need of care and protection to set them up for the rest of their lives!
Chishtiya Sufi Foundation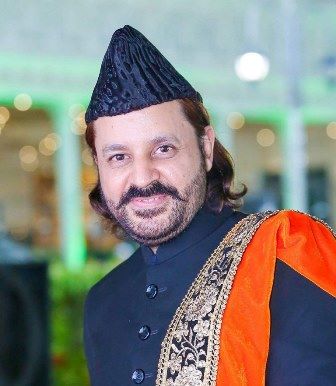 Shah Sufi Syed Yasir Hussain Gurdezi
Director
(Reg.No. U85300RJ2020NPL072634)
About Us
CHISHTIYA SUFI FOUNDATION is Registered As Private Sector Company (NGO) Under (Section 8/25) Accredited With 12A Tax Exemption Certificate And 80G Unique Registration No.(URN) AAJCC1839KF20214 With NITI AYOG - NGO DARPAN Registration Number - RJ/2021/0289821
Chishtiya Sufi Foundation Ajmer is based on the blessed vision and message of "You help other allah will help you" which is the central message of Hz.Khawaja Moinuddin Hasan Chishty (r.a) popularly known as Khawaja Gharib Nawaz (r.a)- meaning "Patron of the Poor." It's a universal message for the whole of humanity that we may love and respect Creation i.e. fellow human beings, Earth, and all sacred sentient life and creations of the One Almighty Creator Allah (swt). Our aim in establishing the Chishtiya sufi Foundation is to realize this blessed vision and to create a platform for people from around the world who share the same commitment - to love and serve Humanity (Khidmat e Khalq) and to take spiritual and physical responsibility for stewardship of Nature (Khilafa) while spreading the message of YOU HELP OTHERS ALLAH WILL HELP YOU. All in it's full essence among the people of our beautiful planet Earth.
How we use your donation.
Chishtiya sufi Foundation uses your donation on various non-profit projects and initiative like an Educational initiative, Women Empowerment, Skill Developement, Scholarship programs, Feeding poors, medical aid, distribution winter cloths etc. By providing us funds you are helping those who are not able to help themselves YOU HELP OTHERS ALLAH WILL HELP YOU.
Provide free Sufi Vegetarian Meals on Wheels programs to nearby villages in Ajmer Khawaja Gharib Nawaz (R.A)
Provide Educational Scholarship support to students in need
Provide medical aid to local individuals and families in need.
Provide empowering Skills Development program by setting up Computer Training Centres and Sewing Craft stitching and art skills.
All Supporters and Doners individuals, families and Corporate Business Houses and Charity Institutions can avail Tax exemption on the Donations made to Chishtiya sufi Foundation.
Chishtiya sufi Foundation - Do Not Accept Any ZAKAT Funds. Kindly donate generously towards all the philanthropic projects undertaken by Chishtiya sufi Foundation - Ajmer Sharif.
Our Vision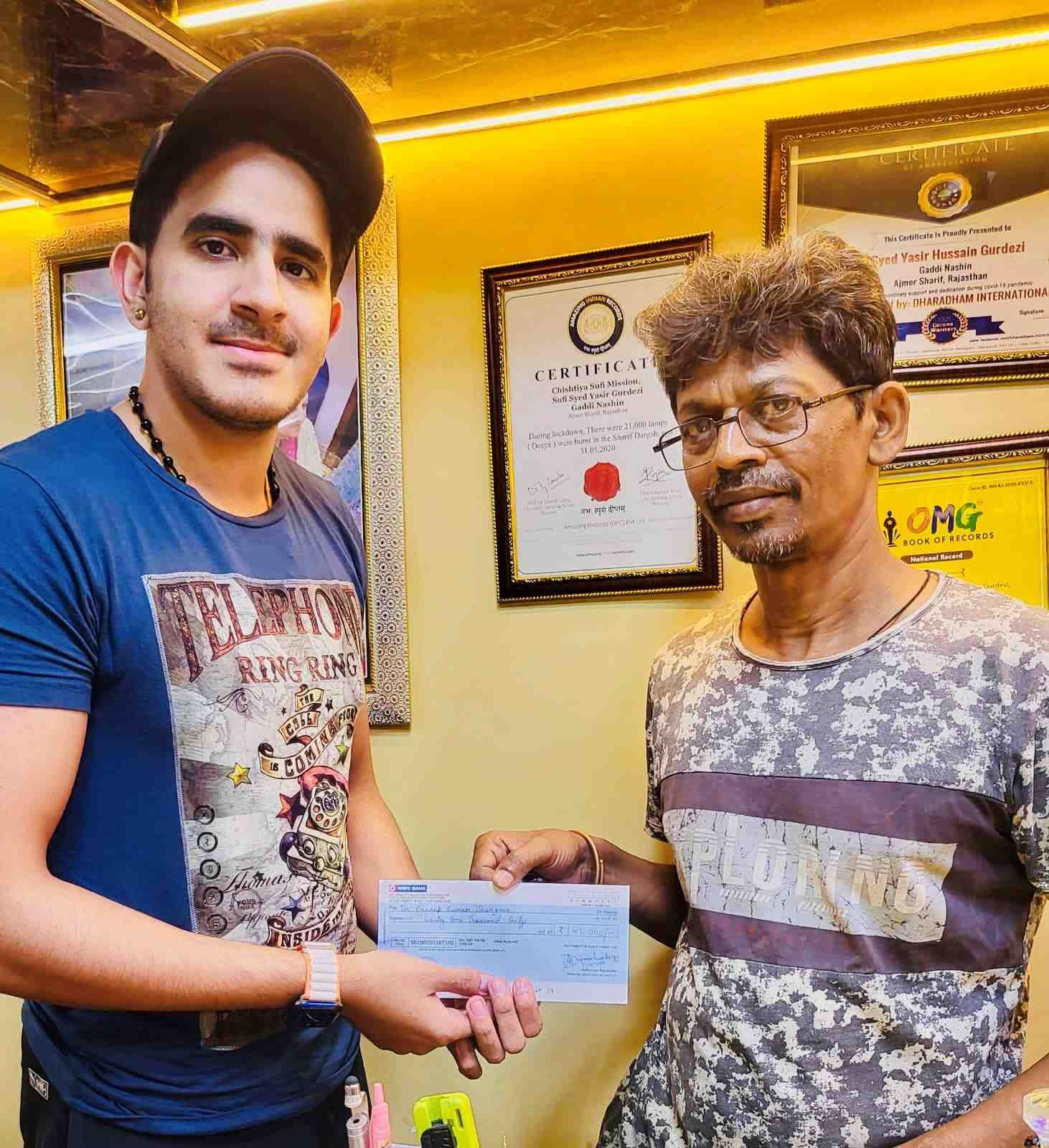 Feeling
better starts

with Moving
Better

Through Chishtiya Sufi Foundation
We Illuminate Not Just One Person's World
But The Entire Universe With Compassion.
Join Us In Lending A Hand For Bright Future
2 Prolonged Approches
To bring quality healthcare services or medical aid to doorsteeps of the needy. by providing them free of cost medicines and checkups.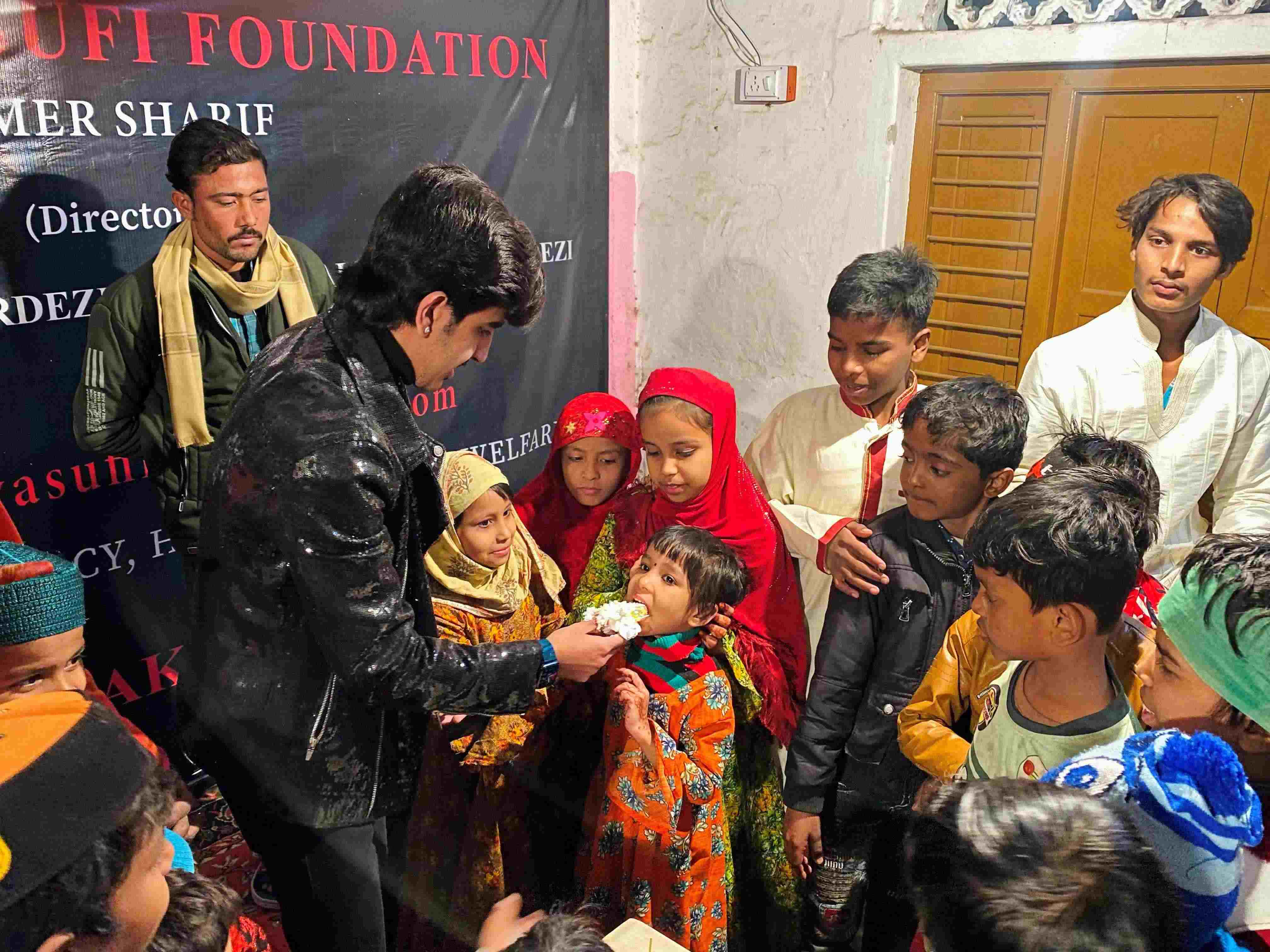 To promote healthcare awareness and contemporary healthcare seeking behaviour among the underpriviledged.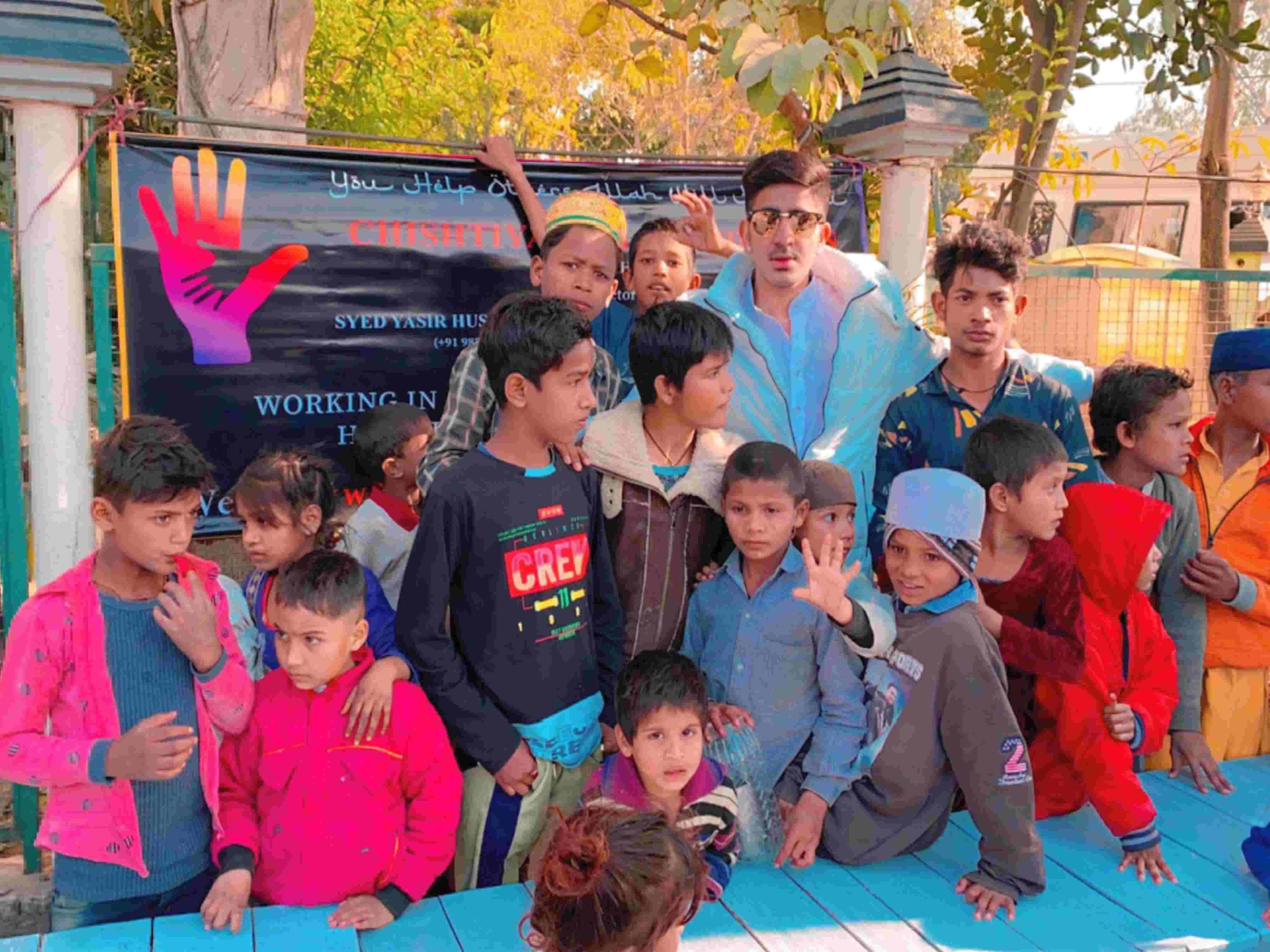 How We Can Make a Difference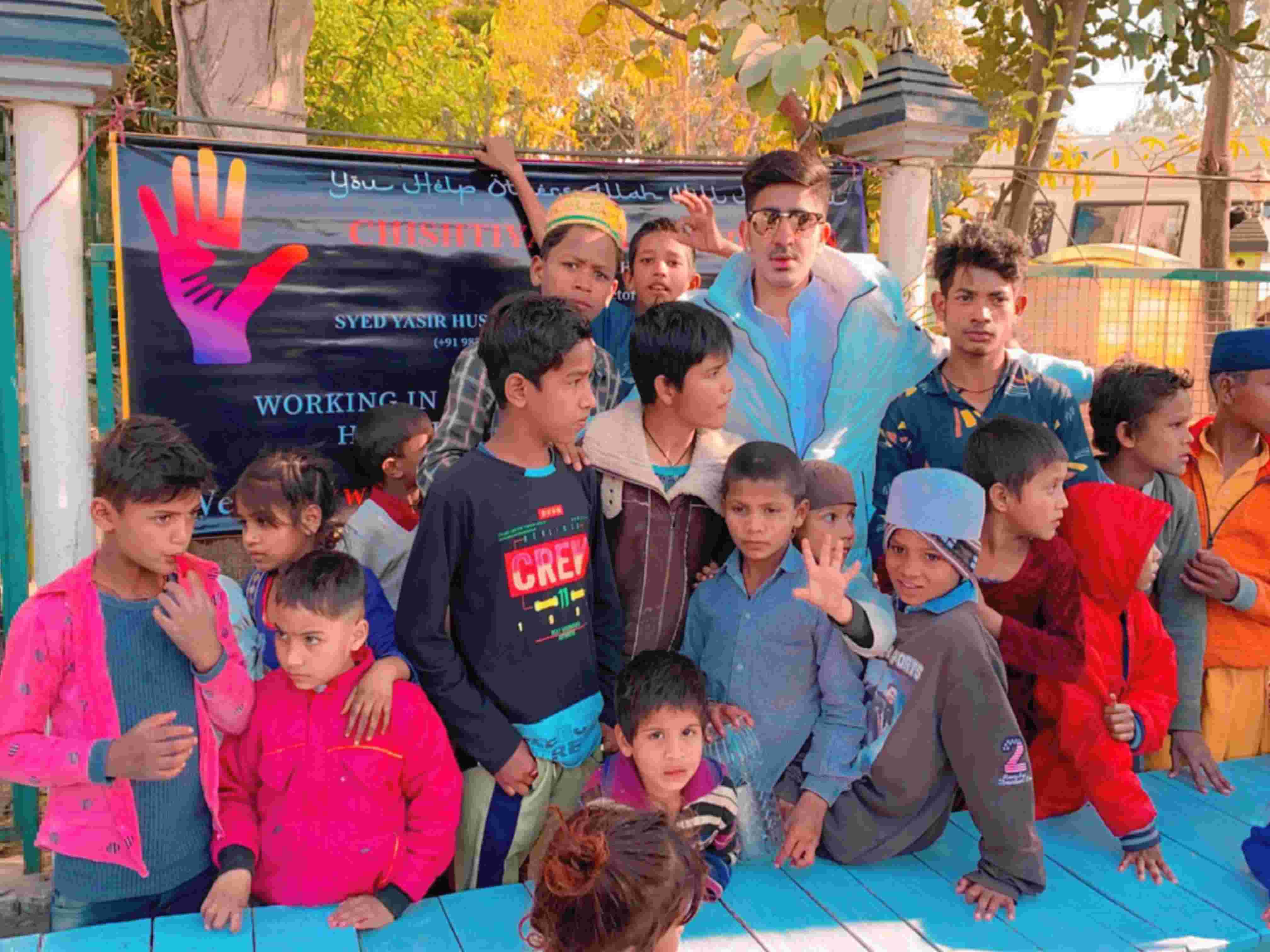 Sponsor a Child
We provide monetaryassistance to the children living in proverty all over Ajmer.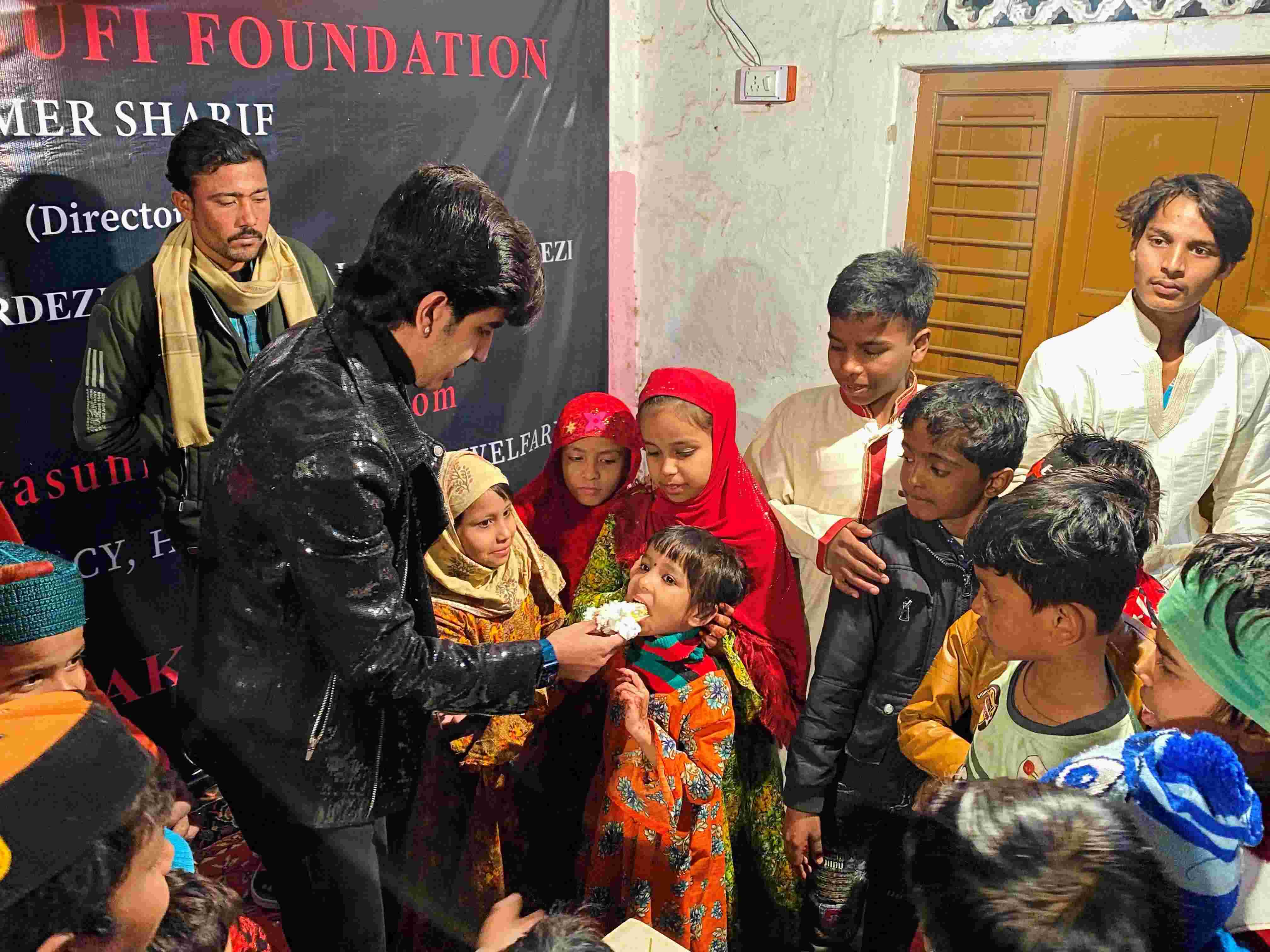 Volunteering
By providing funds in public schools which lack resources and infrastructure.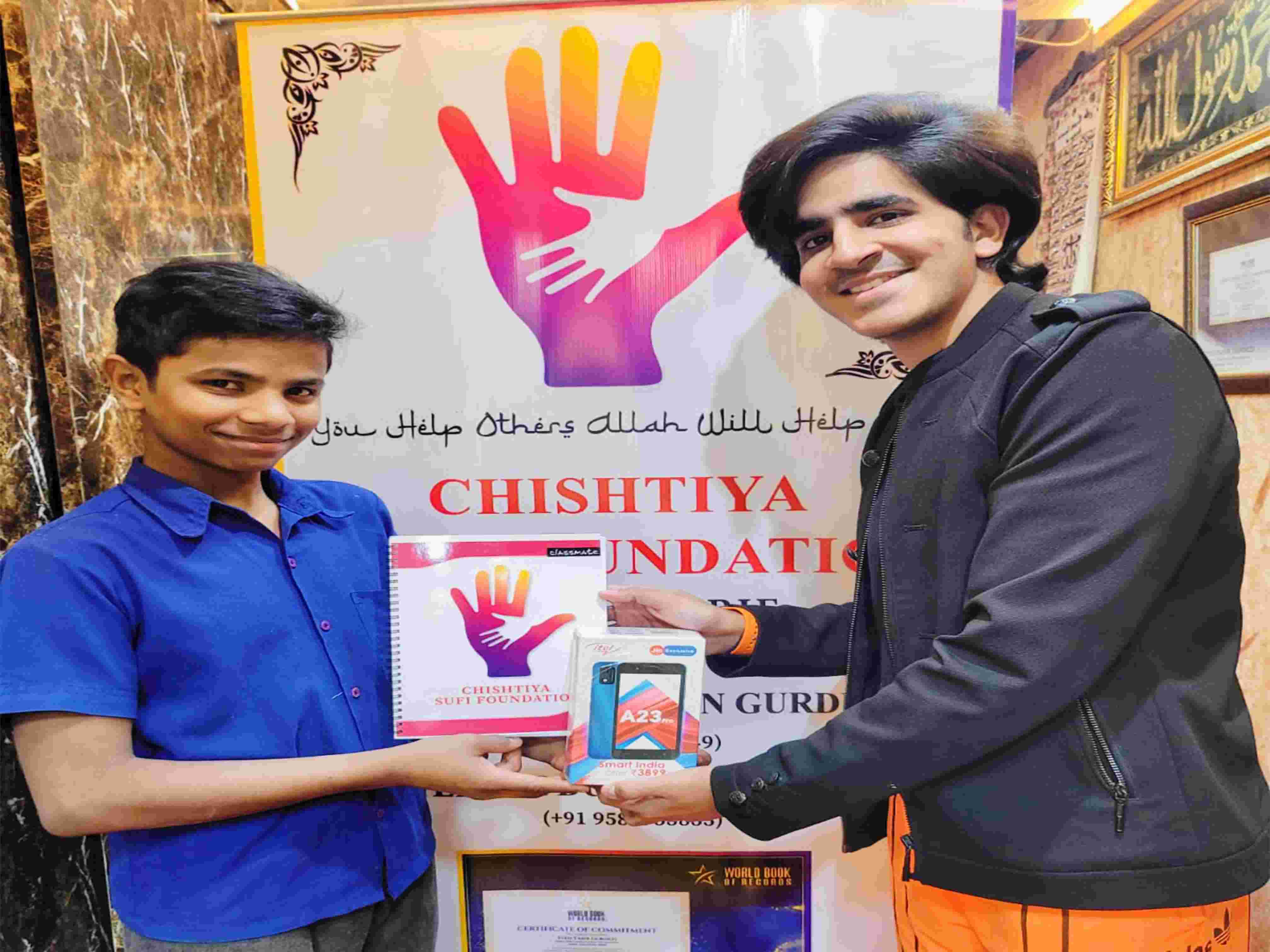 Giveaways
Providing stationary items and devices to the students studying in schools and collages.
Our Impact
25
Fundraising Campaign are running
250
Projects Focused on Education, Healthcare and Women Empowerment
15000
People Received Food Support
125
Villages & Slums are reached out to across the Rajasthan
.
If you are a taxpayer in India, all donations to The Chishtiya Sufi Foundation are 50% tax-exempt under section 80G of the Income Tax Act.