Donate to make a difference
Your donation will be deployed in providing a host of critical services for the people in need of care and protection to set them up for the rest of their lives!
Chishtiya Sufi Foundation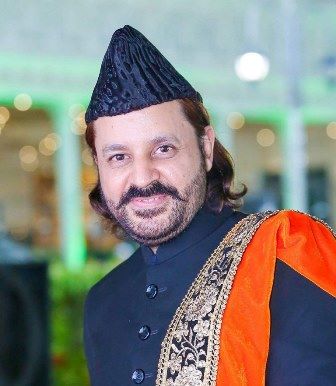 Shah Sufi Syed Yasir Hussain Gurdezi
Director
(Reg.No. U85300RJ2020NPL072634)
About Us
CHISHTIYA SUFI FOUNDATION is Registered As Private Sector Company (NGO) Under (Section 8/25) Accredited With 12A Tax Exemption Certificate And 80G Unique Registration No.(URN) AAJCC1839KF20214 With NITI AYOG - NGO DARPAN Registration Number - RJ/2021/0289821
Chishtiya Sufi Foundation Ajmer is based on the blessed vision and message of "You help other allah will help you" which is the central message of Hz.Khawaja Moinuddin Hasan Chishty (r.a) popularly known as Khawaja Gharib Nawaz (r.a)- meaning "Patron of the Poor." It's a universal message for the whole of humanity that we may love and respect Creation i.e. fellow human beings, Earth, and all sacred sentient life and creations of the One Almighty Creator Allah (swt). Our aim in establishing the Chishtiya sufi Foundation is to realize this blessed vision and to create a platform for people from around the world who share the same commitment - to love and serve Humanity (Khidmat e Khalq) and to take spiritual and physical responsibility for stewardship of Nature (Khilafa) while spreading the message of YOU HELP OTHERS ALLAH WILL HELP YOU. All in it's full essence among the people of our beautiful planet Earth.
How we use your donation.
Chishtiya sufi Foundation uses your donation on various non-profit projects and initiative like an Educational initiative, Women Empowerment, Skill Developement, Scholarship programs, Feeding poors, medical aid, distribution winter cloths etc. By providing us funds you are helping those who are not able to help themselves YOU HELP OTHERS ALLAH WILL HELP YOU.
Provide free Sufi Vegetarian Meals on Wheels programs to nearby villages in Ajmer Khawaja Gharib Nawaz (R.A)
Provide Educational Scholarship support to students in need
Provide medical aid to local individuals and families in need.
Provide empowering Skills Development program by setting up Computer Training Centres and Sewing Craft stitching and art skills.
All Supporters and Doners individuals, families and Corporate Business Houses and Charity Institutions can avail Tax exemption on the Donations made to Chishtiya sufi Foundation.
Chishtiya sufi Foundation - Do Not Accept Any ZAKAT Funds. Kindly donate generously towards all the philanthropic projects undertaken by Chishtiya sufi Foundation - Ajmer Sharif.
Our Vision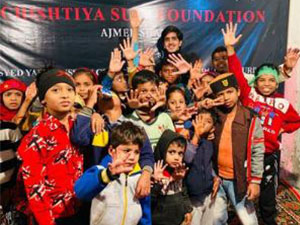 Mission Education : Education is a way to success in life
Education is both the means as well as the end to a better life; means, because it empowers an individual to earn his/her livelihood and the end because it increases one's awareness on a range of issues - from healthcare to appropriate social behavior to understanding one's rights, and in the process evolve as a better citizen. Special emphasis is given on girl education and women education, so that they and their families get empowered.
.
According to a survey over 99 million children in India drop out of school at a young age. This means that at least 1 out of every 4 children doesn't get proper primary education. Only 2% of schools in India offer complete schooling from class I to class XII.
.
We, Chistiya sufi foundation at ajmer, believe that education shouldn't just be a privilege of the few but a fundamental right for all.Due to lack of awareness students or children were not able to achieve proper and complete education.Thus it is our aim to empower non-profits and individuals/groups to raise donations and support funding to make our goal successful.
.
We will use the donations to help individuals who can't afford basic or higher education without an education loan.By providing funds in public schools which lack resources and infrastructure. Due to increasing cost of private schools prevents most children from receiving proper education so if the donations were of right-bughet then we'll be able to set up institutions for the children who are in need of proper education.
.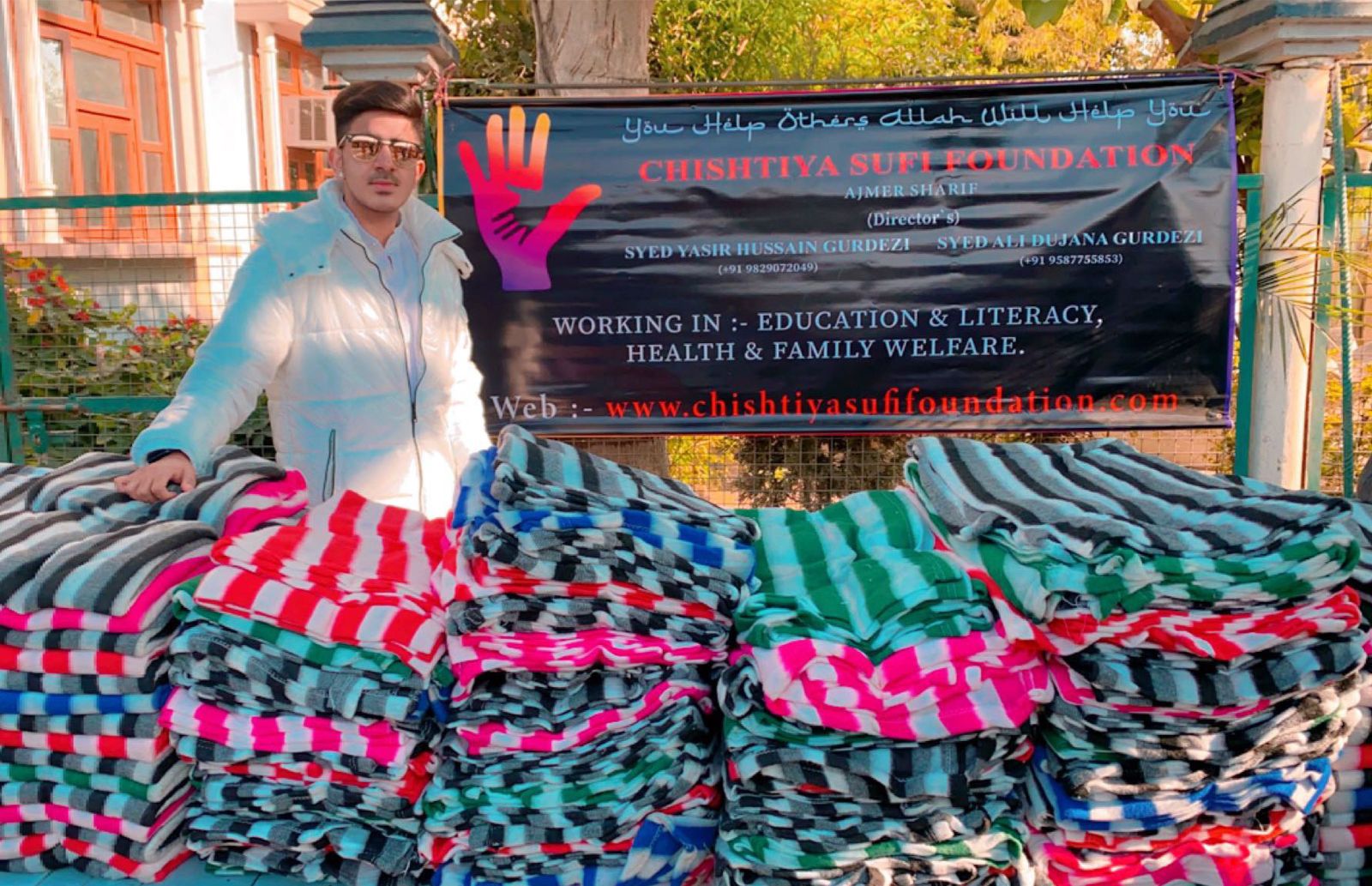 Healthcare : Improving Lives Together
"He who has health has hope; and he who has hope has everything" - Arabic proverb
India has made rapid strides in the health sector since independence. However, various eye opening data from NFHS clearly indicate that access to healthcare still remains a challenge.
.
While the health statistics of rural India continue to be poor, the health status and access to health for the poor in urban slum dwellers has surfaced to be equally deplorable and have less than 4% of government primary healthcare facilities.
.
Urban slum dwellers suffer from adverse health conditions owing to mainly two reasons - first the lack of education and thus lack of awareness; and second the unwillingness to lose a day's wage in order to reach the nearest medical facility. Healthcare for underprivileged, which is a desperate need, thus remains unaddressed.
.
We,Chishtiya Sufi Foundation Ajmer is based on the blessed vision and message of "You help other Allah will help you" and which is the central mesas of Hz.Khawaja Moinuddin Hassan Chishty(r.a) known as Khawaja Gharib Nawaz (r.a) -"Patron of the Poor".
.
We have two pronged approach-first to bring quality healthcare services or medical aid to doorsteps of the needy and second to promote healthcare awareness and contemporary healthcare seeking behavior among the underprivileged.These approaches are based on individuals.According to donation or funds bughet we'll be able to expand our approach to higher medical aids like treatments or cure that will automatically help a large number of population.Primary and basic healthcare services will be provided with a special focus on children and women. We have so far provided free healthcare services to several children and families.
.
Poverty : You help other Allah will help you.
Everyone has a dream of making this world a better place. We all want the world where there is no poverty, diseases, and crimes. . We have to understand that poverty is the biggest reason that leads to crimes. If we want to make this world a better place than donating and giving charities is the best solution. We,Chishtiya Sufi Foundation ajmer raise donations to help progress the people who are in need.You can select to support us to acheive our goal. by donating money. You might never know the difference you have brought in the life of a person or a family. The charity will always remain beneficial for the people that need it the most. The donations can be used to help the lower part of societies to fullfill their basic needs and daily requirements.
.
One of the biggest reasons that you should donate is to remove poverty from the world. In 1981, the percentage of poverty was 44.3 and it has been reduced to 9.6% in 2015. It is all because of the donations and charities.
.
Our one of the biggest purpose of our Chishtiya Sufi Foundation is based on the blessed vision and message of "you help other Allah will help you".
.
Who Are we?
The Foundation focuses on partnership model and works with multi stakeholders focusing on different project activities including Healthcare, Education, family welfare, Sustainable Livelihood, Drinking Water, Sanitation etc. We have worked with over 10,000 people in 100 plus villages.
.
At Chishtiya Sufi Foundation, we are directing our efforts to support our people and our communities during this difficult time.
.
Ensuring safety and emotional wellbeing of our children through counseling and mental health support.
.
Ensuring continuity of learning by investing in Tech infrastructure for the children and the educators.
.
Keeping children as well as our Alumni in schools and colleges.
.
All funds will be used for the above efforts and to ensure the safety of our frontline people as they cope with the stress and trauma.
.
Helping others is not only good for them and a good thing to do, it also makes us happier and healthier too. Giving also connects us to others, creating stronger communities and helping to build a happier society for everyone. And it's not all about money - we can also give our time, ideas and energy. So if you want to feel good, do good!
.
If you are a taxpayer in India, all donations to The Chishtiya Sufi Foundation are 50% tax-exempt under section 80G of the Income Tax Act.